Discover our
fixed rate returns
Enjoy returns up to 8.00% pa
with the Propiteer Capital Bond.
Propiteer Capital Fixed Rate+
Bonds Returns Calculator
As seen in:
Investing in fixed rate bonds is a time-proven way to grow your money, giving you assurance where you need it most.
Colin Sandy
Co-founder Propiteer Limited and advisor to Lord Alan Sugar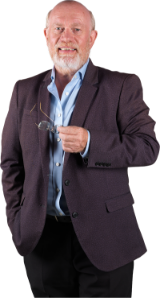 Simple investments to easily grow your money
Series 4 Income Bond | 1 - 3 years | 6% pa | 3% Bonus
Monthly income from day 1
Invest for up to 3 years
Exit available after 1st year
Paying a monthly return
6% pa with 3% bonus on maturity
Series 5 Saver Bond | 3+ years | 8% pa
Building returns from day 1
Invest for 3 years
Fixed rates to maturity
Paying an annual return
Fixed rate of 8% pa
Get started from as little as £2,000
and relax as we do the rest.
Why Propiteer Capital PLC?
Propiteer Capital PLC gives you the opportunity to easily grow your money by investing in our unique portfolio of desirable, asset-backed projects.
Asset-backed returns
We secure your funds against asset-backed projects, providing security against your investment.
Invest in a diverse portfolio
Your funds are spread across our diverse property development portfolio with a gross development value of over £800m
Easily plan your finances
Whether building your pension or diversifying your portfolio, our attractive returns combined with Fixed Rate+ make planning your financial goals easier in today's volatile market.
What makes
Fixed Rate+ different?
It's no secret that interest rates don't always remain steady. Rates promised today may decline and not be available in the future.
The Propiteer Capital Fixed Rate+ Bond includes the added benefit that you can continue your chosen fixed rate on a rolling monthly basis, so you remain in control.
If our rates improve, you can switch over with no penalty. If our rates decline or aren't available, you can sit secure with your existing fixed rate.
Propiteer Capital Bonds at a glance
Returns up to 8.00% pa
Fixed rates for at least 1 year
Diversified investments lower your risk
Transparency and liquidity through our listed bond
Need to know more about our Bond?
Check out FAQs page
Why invest in bonds?
A diversified bond portfolio can provide reliable yields with less volatility than equities, and higher incomes than savings accounts.
As an investor, you can use fixed-rate, fixed-term bonds to your advantage, knowing how much and when your returns are due.
Due to their higher rates of interest, bonds are a simple way to your grow money faster.
The Propiteer Capital Fixed Rate+ Bond
Our process
Our process is simple and transparent.
Your investment in the Propiteer Capital Fixed Rate+ Bond is asset-backed, with security normally taken against land or company shares.
Each application to borrow funds goes through a rigorous approval process overseen by Propiteer Collateral Managers Limited. The Independent Credit Committee applies in-depth analysis and risk assessments prior to agreeing the release of funds.
Maximise your returns today
Grow your money through property development today with Propiteer Capital PLC.