Our purpose is to empower you to invest with confidence. Working with global property brands, our investments are asset-backed, giving security to your investment
Paul Hole, Director and Credit Committee Chairman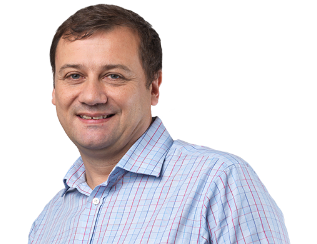 Who We Are
Propiteer Capital is a bond-issuing public limited company founded in 2019 by Colin Sandy and Dave Marshall. We have worked hard to develop what is now a proven track record in delivering high-quality investments backed by a portfolio of desirable and profitable property developments across the UK and Ireland.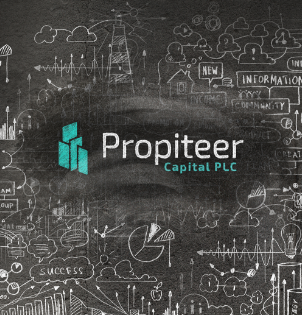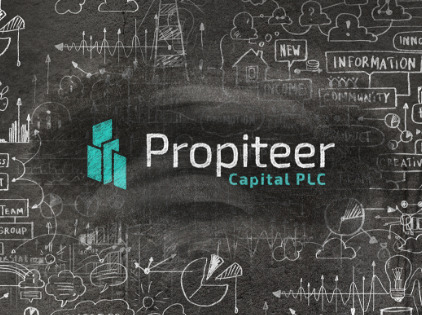 Our Milestones
2016

Propiteer Limited creates a private investor platform

2017

Propiteer Limited becomes FCA-authorised representative of MET Facilities

2018

'Best Newcomer' win at Property Investment Awards

2019

Propiteer Limited becomes independent and strategic partnership with Hilton & Marriott International is acquired

2020

Propiteer Limited becomes solely a development company and Propiteer Capital PLC becomes the finance platform

2020

Propiteer Capital PLC is listed on Frankfurt and Vienna stock markets

2021

Propiteer Capital PLC is approved as a Shariah-compliant bond

2022

An established development portfolio of 19 projects is being managed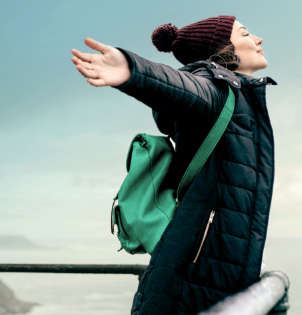 What We Do
At Propiteer Capital, we help deliver attractive investment returns through listed bonds in conjunction with our developing partner, Propiteer Limited. They source, build, and manage a range of our property projects, which we then finance using a combination of bank and investor funding.
Our portfolio of completed and ongoing projects stretches across strategic nationwide locations that are recession-resilient and well set to enjoy future economic growth and regeneration. We fund exclusive, unique developments across the UK and Ireland, all of which are cherry-picked based on their profitability and demand, ensuring suitable returns opportunities.
We're also pleased to be supplying essential housing around the country, helping to close the gap in supply and demand for residential properties as well as upgrading and modernising up-and-coming, profitable towns.
The Propiteer Capital Model
Like a mortgage, the higher the deposit, the less you borrow from the bank, which means lower interest rates on the loan. So, using investor funds, we're able to put down a bigger deposit on our projects, which reduces the rate of interest on our bank loans. Then, we share the savings with you.
This makes our funding 27.5% cheaper overall, allowing us to pay our investors higher rates.
How We Safeguard Your Money
We have 9 security locks and processes to safeguard your money.
Bond ProgrammeCompany investment processes are approved by Regulated Stock Markets
Security TrusteesListed bond programme requirement, independently appointed to protect investors' interests
RegistrarObtains international Securities Identification Number to ensure bonds are equally identified
Crest Clearing SystemInternational UK-based central securities depository ensure bonds are allocated to the investor
Financial PromotionsProcess ensuring marketing material is clear, fair, and not misleading
UK-based OperationsRelationship managers, customer service, and admin teams are based in the UK to ensure customer enquiries are answered within 24 hours
Propiteer Capital PLC Independent BoardStock market bond requirement ensures lending decisions are not influenced by the borrower
Collateral Manager Credit CommitteeProfessional independent due diligence team ensures investments are robust and financially viable
Propiteer Limited Development TeamThe experienced team of property professionals that develop, build, and manage the company's growing portfolio
Key Stats & Facts
100% track record of returns as promised
£40.2m already returned to investors
+£785m gross development value expected on current projects
21 existing projects being managed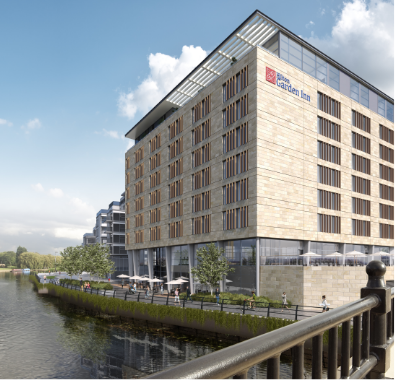 Our Investment Bond
Investing in the Propiteer Capital Property Bond allows you to take advantage and profit from high-end, commercial property development opportunities that include Residential Properties, Branded Hotels, and Development Properties. Our bond is set up to cater to any investment needs, including monthly or annual payments, with varying terms and exit notice periods, and fixed rates ranging between 6% and 10% pa (minimum £25k investment).
Investors who are looking to invest sums greater than £100k will have access to our preferential investor rates of up to 12% pa.
Find out more about the securities within our bond below: